10 Mistakes to Avoid When Selling a Home
Posted by Michael Vonderau on Friday, October 21, 2022 at 9:41:03 AM
By Michael Vonderau / October 21, 2022
Comment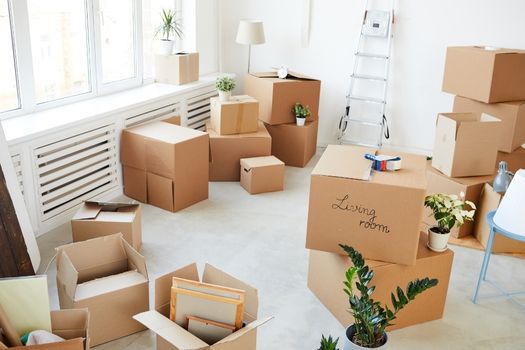 Most home sellers I've encountered want to get top dollar for their home but often times they don't realize that doing so requires seeing the home selling process through the eyes of a prospective buyer. Selling a home is all about FIRST IMPRESSIONS and as the old saying goes: "You never get a second chance to make a first impression".
In this blog post we'll cover the 10 most common mistakes people make when selling a home.
(1) Forgetting to Declutter and Depersonalize
The most basic thing you can do when selling a house is take the time to declutter and depersonalize. When it comes to decluttering a house you want to consider things like: Kitchen and bathroom countertops, table tops, bookshelves and closets. Anything you can thin out should be thinned out. Items can be gifted to others, sold, junked or pre-packed in boxes that you stack in an unfinished basement or garage. When a home is decluttered and depersonalized it looks bigger, cleaner and more inviting.
(2) Not Making Repairs
Windows and doors in disrepair, exposed electrical wiring, peeling paint, loose handrails and other similar items can be an indicator to a buyer that the house is not being well maintained. When buyers observe two or three items like this they immediately start looking for more evidence to confirm their suspicion that the house is not being taken care of and not worth top dollar. Be willing to spend a few extra dollars to make sure obvious and necessary repairs are taken care of.
(3) Skipping Professional Real Estate Photography
Most buyers begin their search online. They go to their favorite site, punch in their preferred zip code and price range and then start clicking picture. A buyer will eliminate a home in about six seconds. Not having photos that showcase your home in the best possible light is a major mistake. If you hire a Realtor make sure to ask them if they hire a professional photographer and ask to see some sample photos.
(4) Listing the House Before Completing Updates
When I'm showing a house, telling the buyer that, "the seller plans to paint this room" or worse yet, "the seller is offering a credit so you can paint this room" just doesn't have the same impact as seeing a freshly painted room. If your home isn't ready for market just take a few extra days to get the home show ready.
(5) Too Many Showing Restrictions
A home will receive the largest volume of showing requests in the first week or two — it's imperative that you make your home as available as possible for showings during that time. Tightly limited opportunities for showings or even cancelling showings on agents will make it more challenging to sell your home, prolong your days on market and will most certainly impact your bottom line.
(6) Hiding Known Defects
This one should go without saying but if you know about a material defect in your home it is an absolute must that you disclose it to prospective buyers. Failing to do so can certainly create issues in a contract negotiation and possibly result in legal issues after the deal closes. It's not fair to buyers and its not worth the trouble — When in doubt, disclose!
(7) Overlooking Odors
There's an old saying in real estate: "If you can smell it you can't sell it". Common odors that can be disruptive to the sale of a house include: dog smells, cigarette smoke, musty basements and probably the worst of all, cat urine. Don't just ignore these smell or hope they won't be noticed. And, definitely don't try to mask them by using scented air fresheners. Instead, do whatever you can to remove the smell: tear-out carpet, paint walls, run a dehumidifier and keep air moving with the furnace or air conditioner depending on the season.
(8) Letting Emotions Get the Best of You
Here's where having a seasoned Realtor in your corner is imperative. It's easy to get frustrated when offers come in lower than you'd hoped or buyers raise all kinds of issues over the results of the home inspection. One of the easiest pitfalls to succumb to is being emotionally reactive and taking a retaliative attitude toward your buyer. A good Realtor will be the rational, objective voice guiding you to keep moving the deal forward even when things get difficult.
(9) Overpricing Your Home
You may wonder why overpricing your home could be a big deal, after all, as many sellers have said to me: "You can always come down you can never go up." That statement may not be as true as you think, in the past few years we've seen incredible numbers of homes sell well over list price. That aside, the issue with overpricing a home is that you can deter buyer interest, get your listing off to a slow start and accrue lots of days on market. After a period of time buyers will begin to ask: "What's wrong with this house?" You can get a ballpark idea of the value of your home using an online value estimator but the best way to get an accurate assessment is to contact a local Realtor who is an expert in your area.
(10) Selling Your Home "As Is"
Over the years, many sellers have told me: "I want buyers to know that I'm selling my house as is". While it's certainly possible to sell your home "as is" it is not necessarily advisable. When a buyer hears the those words "as is" they begin to scrutinize the house to try to figure out what horrible issue it is that the seller is not willing to pay for. In the world of first impressions, this is one of the worst. In some circumstances it is necessary to sell a home "as is" but in most circumstances it should be avoided.
The Bottom Line
A home is a large investment and when you're selling it you should make every effort to sell at the best possible price. Overlooking any one of these items could easily cost you thousands of dollars and plenty of days on market. Make sure to work with an experienced Realtor who can guide you through the listing preparation and sales process and keep you from falling victim to one of these common mistakes.
Looking for a seasoned realtor who can guide you through the sales process? Our 100+ Five Star Google reviews speak for themselves. And if you're looking to learn more about the sales process we always have an upcoming seminar available so you can learn about what steps you should take to prepare for market.